WELCOME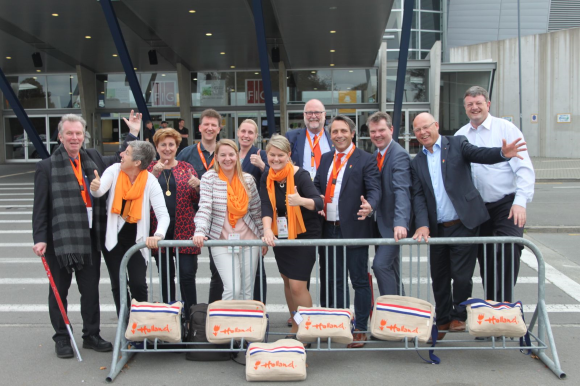 Dear Colleagues and Friends,
It is with great pleasure that we welcome you to the FIG Working Week 2020 in Amsterdam, the Netherlands. This welcome is on behalf of all organizing partners GIN, Kadaster, and ITC.
The Netherlands is known for its tulips, wind mills and polder landscapes, and it is also known as one of the best surveyed areas in the world; every square meter has been mapped, registered and documented. Being small sized, densely populated, partly below sea level and the second exporter of agricultural goods in world, the management of land and water is crucial in our society.
Mapping and surveying are basic activities to support the management of land and water. Having almost 200 years of experience with mapping and more than 100 years of land consolidation, the Netherlands offers an inspiring environment for the FIG Working Week 2020. Not only the rural and urban environments show the important role our profession plays, also the institutional and professional context are renowned for its high level standards.
The theme of the Conference is "Smart Surveyors for Land and Water Management". How to build and manage a densely populated coastal country with a land area of which nearly half is below sea level? We, the Dutch know how to do just that and have done so for centuries. The role of surveyors in this endeavour has been crucial. And their role is even more crucial today when we have to protect our country against the impact of climate change causing sea level rise.
Together with the other Dutch partners we believe that we will be able to host the FIG Working Week in 2020 in an excellent way and make your stay in Amsterdam fruitful and unforgettable at the same time.
Welcome by Paula Dijkstra
Co-Conference Director FIG 2020